Verified Business WhatsApp API
Business WhatsApp API Provider in Dubai
Are you worried about to getting banned on whatsapp ? Don't worry here we at AIS verified business whatsapp API service provider in Dubai provide all types of Whatsapp marketing solution.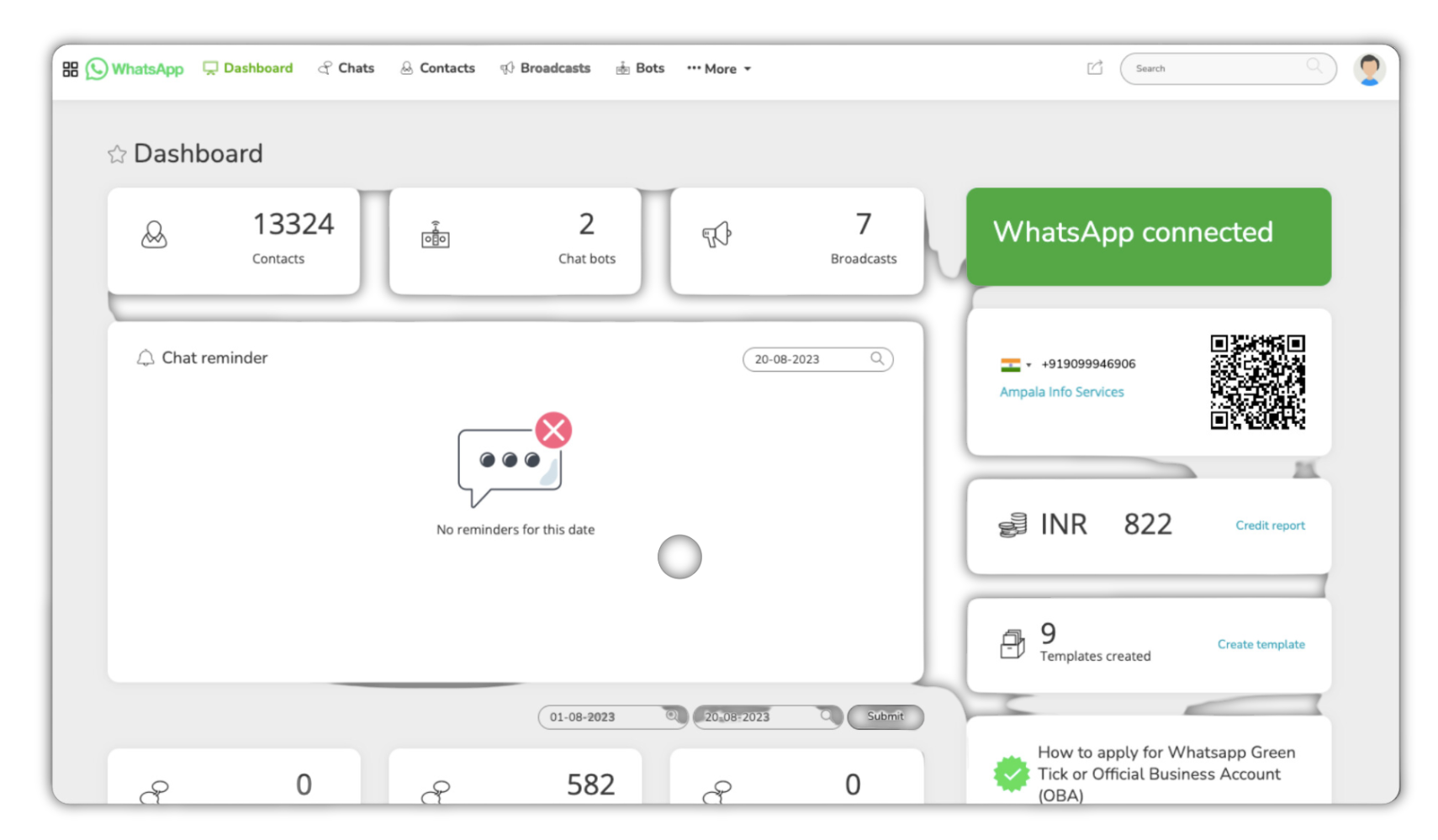 All WhatsApp API Solution
Welcome to AIS, a premier Verified WhatsApp Business API company Providing WhatsApp Marketing Service in Dubai as well. As the world's largest instant messaging platform, WhatsApp has become a crucial tool for businesses looking to reach their customers.
Our company specializes in providing innovative solutions to help businesses effectively engage and communicate with their target audience through WhatsApp. We are proud to offer a "Verified WhatsApp Business API " and "WhatsApp Chatbot Meta Verified service" that delivers unparalleled results. Whether you are looking to send large numbers of messages in an automated and efficient manner, or manage all your WhatsApp communication from a single platform, we have the solution for you. With our cutting-edge technology and exceptional customer service, we are dedicated to helping businesses succeed in the digital world.
Official Business WhatsApp
Official Verified Green Tick Whatsapp allows you to manage existing customer with chat bot and broadcast messages without getting banned.
Premium Bulk Whatsapp sender software with unlimited whatsapp number login account and number rotation.
Send Unlimited one way communication message through virtual credit based  bulk whatsapp web panel.
Official Verified WhatsApp API
Integrate Whatsapp api and send pdf, image automatically through your CRM or web application
Bring your team together to chat with customers, answer queries, handle support, increase retention and more. 
Shared Chat inbox like WhatsApp
Share ready-to-use templates for a faster response
Include multiple user in same chat with customer
Attach Media files 
360° customer view  
Upload your customers from excel sheets and start reaching out to them directly in their most favorite application – WhatsApp. Create customer Lists and Segments based on their actions and likings.
Create stages
Chat Inbox
Add follow ups
Send templates with media
Import/export Excel
Search, Filters, Reports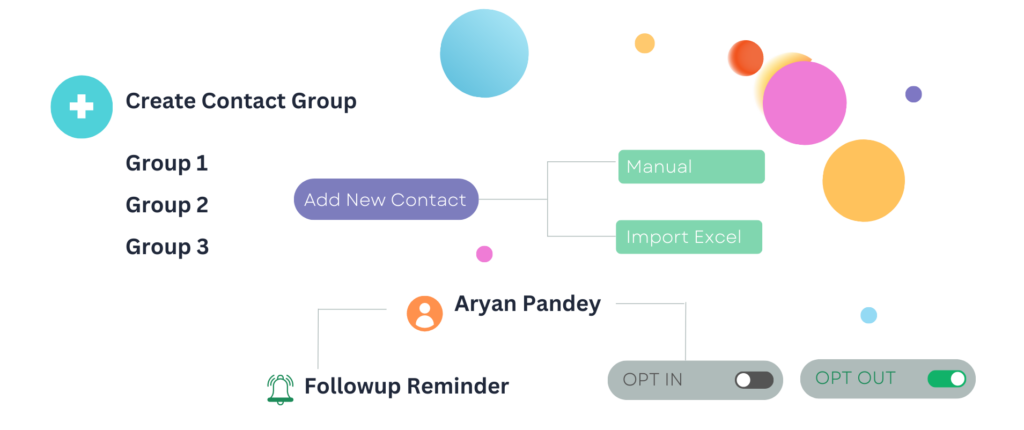 Reach multiple customers at once with campaigns. With ampala Businesses can track campaign outcomes and on that basis, perform important actions. 
Create templates
Schedule campaigns
Filter results like sent, delivered, failed, read and replied
Export results
Assign bulk data to users
Now days, ChatBots are the No.1 requirement of every business. Create workflows with Chatbots to auto engage customers.
Create Workflows with drag n drop blocks 
APIs Call for triggers
Setup buttons, links, options and more to get inputs from customers.
Lead qualification
Auto-Data Collection
Auto-Segmentation
Schedule campaigns
Filter results like sent, delivered, failed, read and replied
Export results
Assign bulk data to users
Search, Filters & Reports – Opt-in/out for better campaigning
Our Bulk WhatsApp sender service in dubai UAE allows you to send messages to multiple contacts  on WhatsApp. Improve your communication with personalized messages and detailed delivery reports, you just have to scan code and verify your all multiple device in single system
Bulk WhatsApp Sender Service provider in Dubai
Send WhatsApp through more than one number
Broadcast Any Media File.
Add multiple number in a system
Use with mobile or any device ( Software installation )
You Can Send Polls Message
Auto Res-ponder and Auto Sender
Group data grabber 
Save Contact / Template in whatsapp system
Download Report
Add Contact Group Manually as well as Excel Upload
Virtual WhatsApp ( One Way Communication )
One way communication used to send information or store promotion activity, due to one way communication we can not get any replies from receiver, let's say if you have store in dubai UAE and now you want to promote offer or information on whatsapp then you can send upto 1 lakh messages in one say through virtual whatsapp panel.   
Virtual Bulk WhatsApp Panel Service in Dubai UAE
Broadcast Millions Of WhatsApp messages through Virtual Numbers in a single day Called One way communication.
Virtual numbers are often used in bulk WhatsApp messaging to avoid being banned for violating the platform's terms of service. Virtual numbers are phone numbers that are not tied to a physical SIM card or device, but instead are redirected to a different phone number or system. When using virtual numbers for bulk WhatsApp messaging, the messages are sent from the virtual number, not the personal number of the sender.
Send 1 Lakh WhatsApp Per Day
Broadcast Any Media File.
Prepaid System ( Credit based )
Non-WhatsApp Credit Refund
Use with mobile or any device
90% Ratio of Delivery and Report
Download Report
Difference of Whatsapp solution
Get know differences of whatsapp marketing service in Dubai UAE
Official Business WhatsApp API
Need to verify your business through META
No Risk of Number Ban
Send Unlimited Whatsapp ( Each Message Chargeable )
Per Message Charge Applicable after ( 24 Hours )
Unlimited Chatbot ( Automate Message )
Assign Chat to Team
Schedule Any Message
Official API to send invoice, OTP, etc
Get All Transaction and chats report
No need to purchase credits of whatsapp.
Limitation of sending ( you can send daily  200 to 800 No of whatsapp messages through single personal number (Whatsapp service in Dubai – UAE)
Require personal number ( Little bit Risk Of whatsapp banned issue )
You can send Unlimited images, video or  pdf at a time.
You will get  replies  from your customers because of two way system
Get Delivery Reports of sent whatsapp, non-whatsapp, un delivered  users 
Virtual WhatsApp Web Panel
You should have to purchase credits of whatsapp.
No Limitation of sending ( you can send daily lakhs of whatsapp messages on lakhs of contact in Dubai )
You can send 4 images 1 video or  pdf buttons at a time.
You can't receive replies  from your customers because of one way system, you are able to send informations ( but for response you should add your contact details in your content so that your audience get connect with you 
Get Delivery reports of sent whatsapp, non-whatsapp, un delivered  users of your city ( UAE )
Ampala provides chat bot and API system to integrate into existing running web application or software, whether you want to share bill copy or brochure directly to your customer.
Also when someone visits your website and at that time enter WhatsApp mobile number in given form then chat bot automatically send message through WhatsApp.
1700+ Brands Trust Ampala to scale faster