WhatsApp API Platform Features by Ampala
Verified Business WhatsApp API  CRM Features that fit in your all whatsapp requirement.
Our Green Tick Verified WhatsApp Service is a premium service that allows businesses and organizations to verified their WhatsApp presence with a green tick. The green tick provides a sense of authenticity and trust to customers, as it indicates that the account is verified and officially associated with the business or organization. The service includes a step-by-step guide to help businesses and organizations through the verification process and ensure that their account meets the necessary requirements. With this service, businesses and organizations can improve their online presence, increase brand recognition, and enhance customer trust. Additionally, the green tick serves as a visual indicator that the account is active, providing added reassurance to customers that they can reach the business or organization through WhatsApp.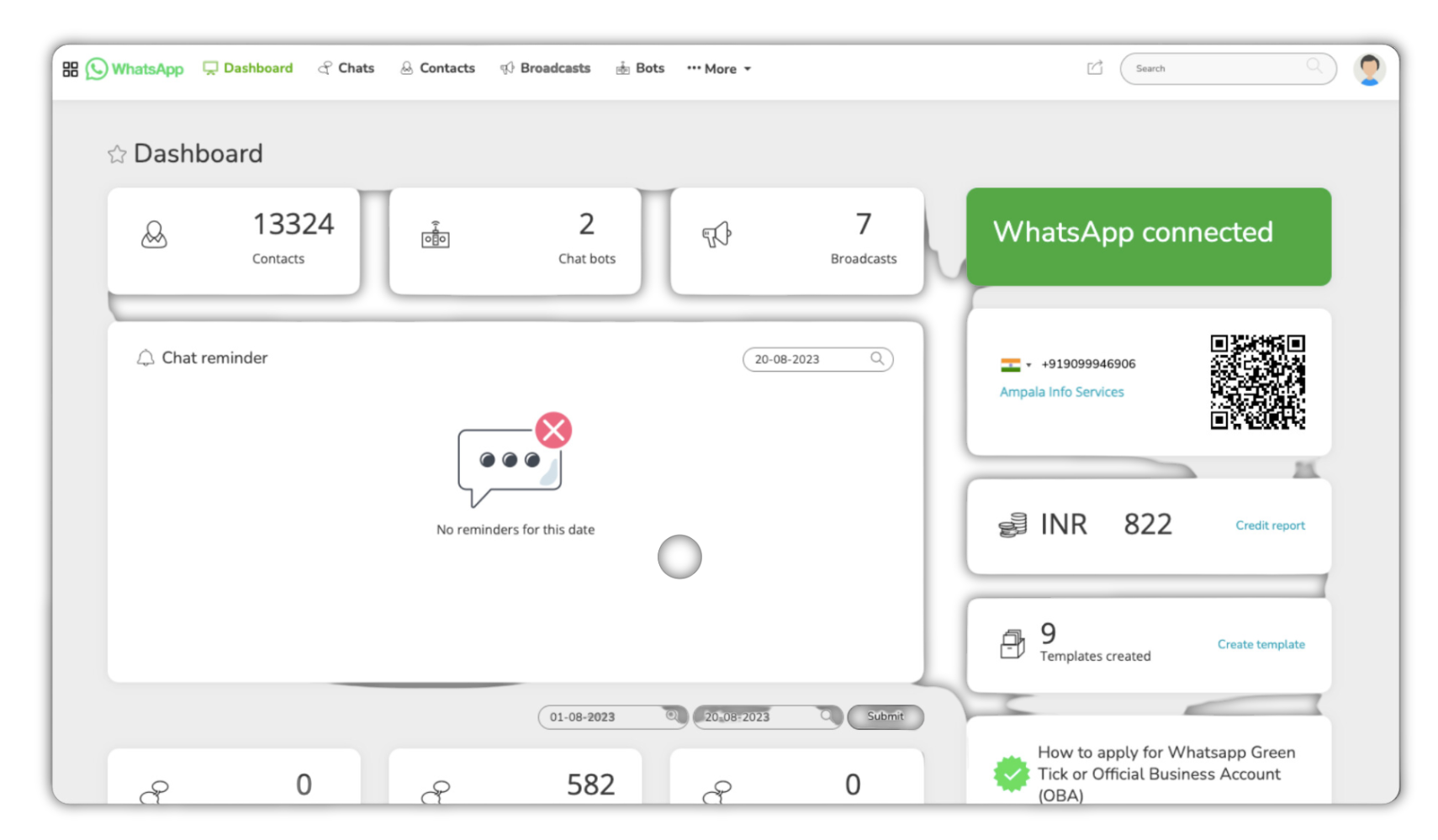 Contacts & Segmentation Features
Upload your customers from excel sheets and start reaching out to them directly in their most favorite application
Broadcast ( Bulk Messaging ) Features
Reach multiple customers at once with campaigns. With ampala Businesses can track campaign outcomes and on that basis, perform important actions.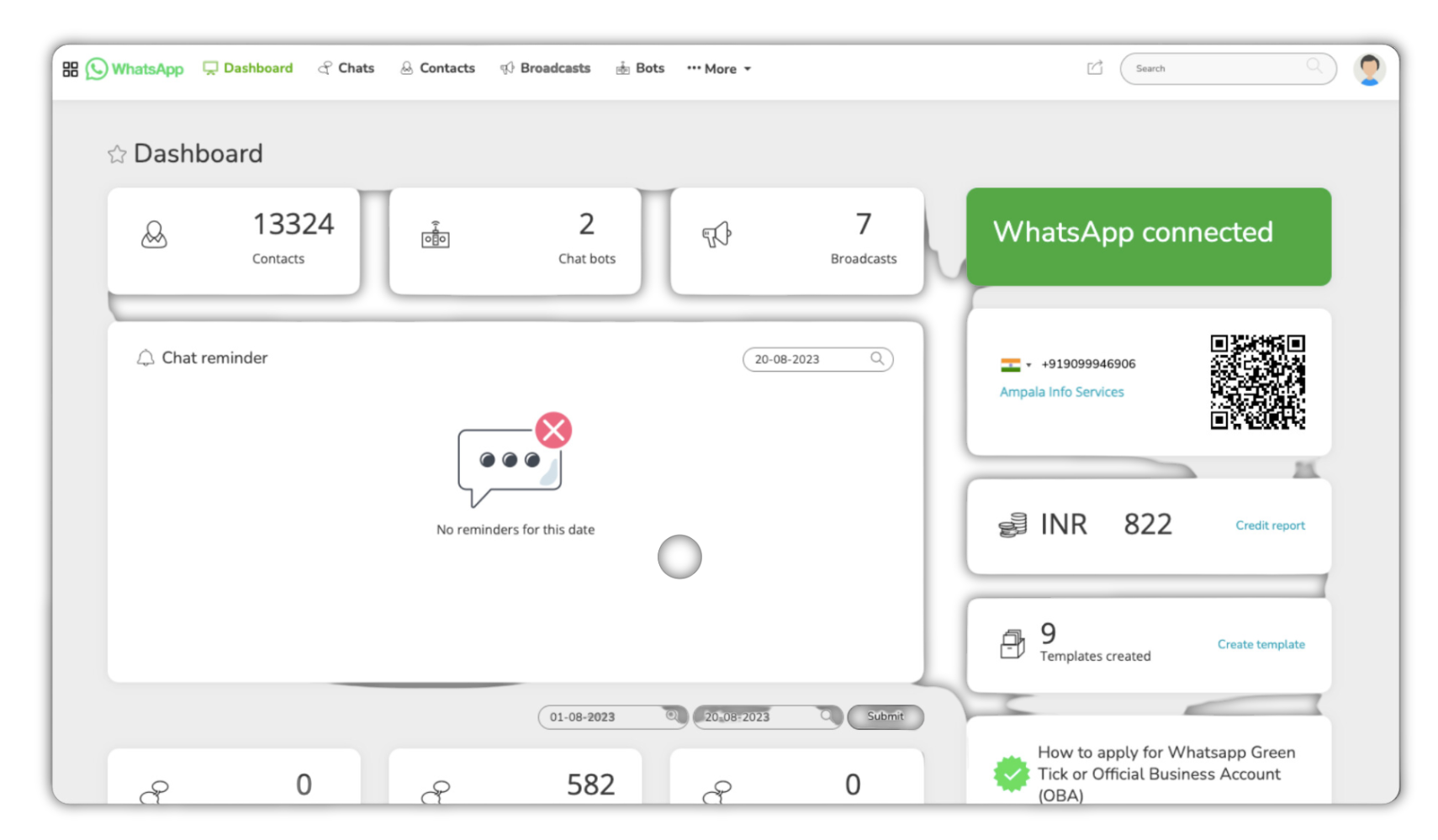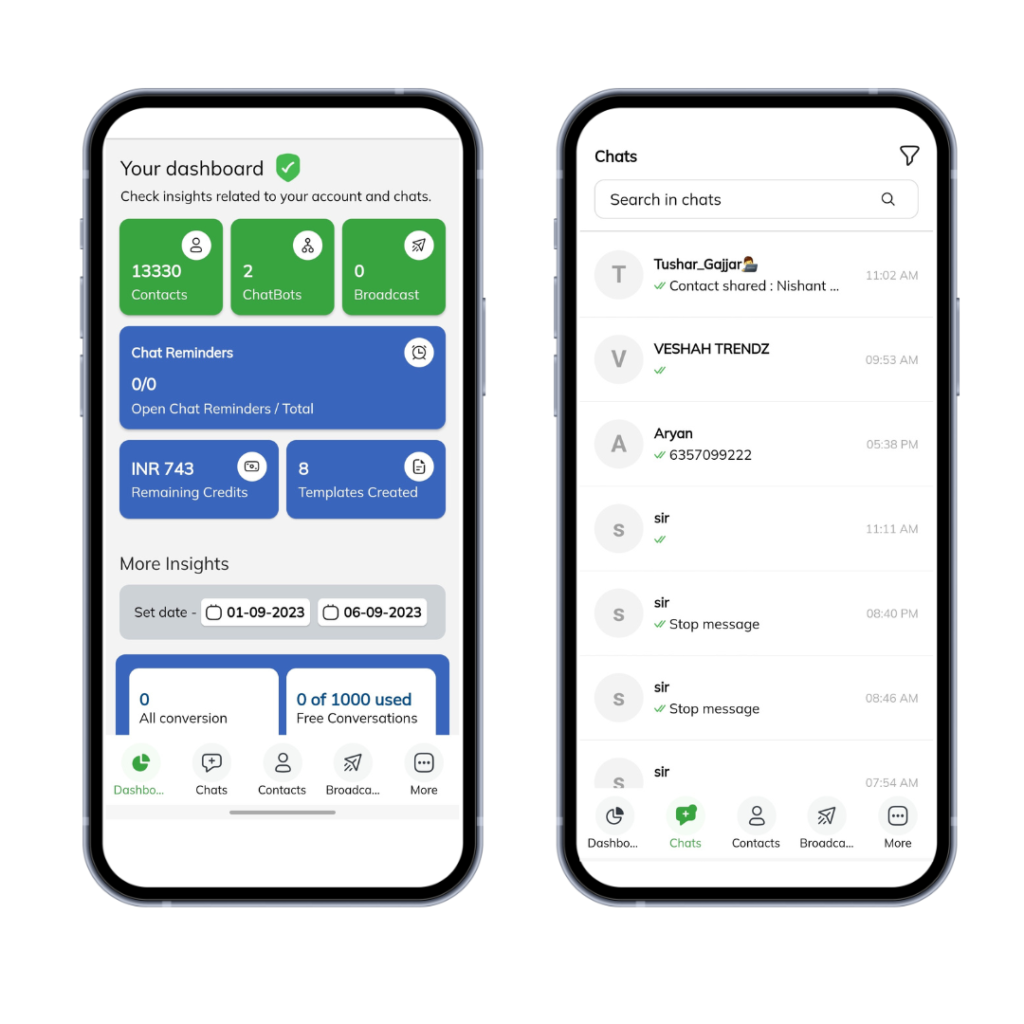 Live Chat Interaction and Shared Inbox
Explore our expert
Drag & Drop Chatbot Builder And Automation
Create Workflows with drag and drop blocks APIs Call for triggers Setup buttons, links, options and more to get inputs from customers. Lead qualification, Auto-Data Collection, Auto-Segmentation, Schedule campaigns, Filter results like sent, delivered, failed, read and replied, Export results
Assign bulk data to users, Search, Filters & Reports - Opt-in/out for better campaigning
Verified Official WhatsApp refers tao the confirmation of the legitimacy and authenticity of a WhatsApp account. It signifies that the account belongs to a genuine entity, such as a business, organization, or public figure, and has undergone a verification process conducted by WhatsApp. This verification badge instills trust and assures users that they are interacting with the genuine representative of the associated entity, ensuring a secure and reliable communication experience.
There will be no issue of number banning in verified whatsapp solution as it will be verified through your meta.
Most common questions asked by user, if you also looking for green tick badge you must have to full fill some of guidelines given by META, before processing for badge you must have genuine online presence on internet some of examples are given.
Ex : must have 3 to 5 online  article about your company
Ampala WhatsApp
Our Progress
Get Consult with
Ampala
Our Teams are available on calling and chat support to help you
Lottie widget with Custom count loop